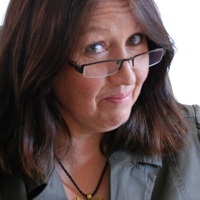 Being a grandparent is an important journey of self-discovery
If you are a fan of Angel's site like me, you'll know that she was inspired to create Hello Myrmidon after seeing her granddaughter go through a tough patch.
If you are a grandparent like me you'll know the feeling of unease and anxiety that can build up inside worrying about your grandkids. This is especially true if you live a long way from them like I do.
However, like Angel we can all discover our own journeys of self-discovery as we learn to be the best grandparents we can by sharing what matters the most.
Reflection is the first step
There is one thing we grandparents have lots of apart from love for our grandkids, and that is memories.
When we see our grandchildren experiencing something we are able to reflect back to similar circumstances in our children's lives and our own.
Life is certainly different now, isn't it?
Our children didn't grow up with smartphones or computers. These things came later, and they have certainly changed the world our grandkids are growing up in.
But there are some things that remain constant. These are the things which make us human, and which we hold dear like our values and our beliefs.
Passing on your values
It is important to remember how important your values are to you, and how you can use them to help your grandkids. Do you have memories of learning about kindness or patience?
Values such as trust, honesty, gentleness, kindness, generosity and integrity, for example, are at the core of who we are. They are what makes us able to reflect and share what we have learned with others.
These values may come from our Faith and may be grounded in what we were taught as children. More importantly, they are what we can share to help our grandchildren blossom into loving, kind adults.
They are also an important thread that keep us travelling along our own journey of self-discovery. Through sharing them with those we love we are making our values and each other much stronger indeed.
About the author - Susan Day
Susan Day is a children's author and writer. Her blog, Astro's Adventures Book Club, is full of ideas and tips for grandparents, parents and teachers to support them in helping children become better readers. As well, Susan has created a guide to help grandparents build a more meaningful relationship with their grandchildren through their love and passion for books.
Susan lives in country Australia with four dogs, three boss cats, three rescue guinea pigs, and an errant kangaroo. And, apart from blogging, writing and reading; she loves coffee, painting and learning to box.